The waking state is characterized by constant, sometimes large, fluctuations in arousal level. But the exact ways in which arousal affects the human brain, mind and behavior are still poorly understood. The aim of the Temporal Attention Lab is to characterize the computational and neural mechanisms by which moment-to-moment fluctuations in arousal affect cognitive functions and cortical state.
In our research we manipulate arousal level or monitor spontaneous arousal fluctuations in human subjects, during rest and during the performance of challenging mental tasks. We examine the impact of changes in arousal on decision-making, cognitive control, learning, and global patterns of cortical brain activity, as assessed with neuroimaging methods and pupillometry.
it's expected that the project will be available again per Spring 2024.
Number of placements available: 1 per semester.
Please note that the project might be cancelled if empirical research in the institute is impeded by COVID-19.
Prerequisites
Basic background in cognitive psychology and neuroscience.
Faculty Department
Faculty of Social and Behavioural Sciences.
The Cognitive Psychology Unit is affiliated with the Leiden Institute for Brain and Cognition. The unit organises weekly colloquia and lab meetings. One of the labs hosted by the unit is the Temporal Attention Lab led by Sander Nieuwenhuis, one of the senior academic supervisors of the EuroScholars Research Project.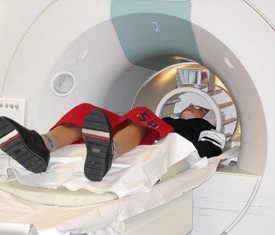 Research presentation by Kyle (University of Alabama at Birmingham)
Learn more about Kyle's research project: The Impact of Arousal on Cognitive Function and Cortical State
Read more