Students
Students
EuroScholars is looking for: outstanding and motivated advanced undergraduate / honors students from US / Canadian institutions who have a strong interest in an academic/research career.
A minimum GPA of 3.4 or higher is also required. Students do not need to have research experience; however, science students should have ample academic experience in a laboratory setting.
About the program
The EuroScholars Program:
Is especially designed for undergraduate students from US and Canadian institutions who are interested in discovering their potential for a research career.
Offers students unique opportunities to spend 1 or 2 semesters as a junior researcher at one of the top European research institutions. Supervision will be provided by academic staff, working on and/or responsible for the Research Project.
The curriculum will consist of:
the Research Project (main element) and literature review (independent study)
elective course (if applicable)
a language a/o culture course at the host university.
Each semester a Midstay Program (2-3 days) is organized for all the students at one of the EuroScholars locations.
The main element of the EuroScholars program is the Research Project. When applying to the EuroScholars program, you will select a specific research project from the EuroScholars Research Project Database. Almost all projects are ongoing research projects at the host institution, so as a EuroScholar, you will be an active contributor to an already existing research team. About 100 Research Projects at the 3 partner universities are available, in many fields of study / disciplines ranging - but not limited - from Arts and Humanities, STEM, to Law, Economics and Social Studies. The other part of the curriculum is built around the Research Project in dialogue with the supervising professor.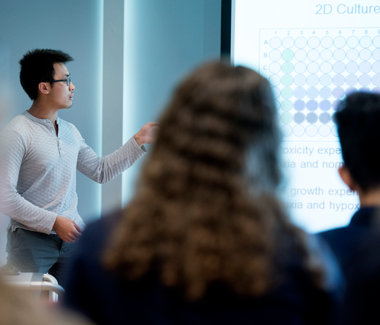 Participation in the program, helped me strengthen my application to gain acceptance to medical school. Being fully immersed in research was a great experience especially coming from predominantly lecture learning and appreciating the differences.
Austin
Western University, Canada
Application
See "How to apply" for an explanation of the application process. Make sure your application is complete and on time. Deadline to submit your application is 1 April (for participation in the Fall semester) or 1 October (for participation in the Spring semester).
IMPORTANT: students must be attached to a U.S. or Canadian home institution while participating in the program. The student's home institution must complete the Learning Agreement after acceptance into a project, even if credits will not be transferred to that institution. Some specific projects may list additional requirements in their project descriptions. Transfer of credits is decided by the students' home institution.
Costs
The cost for the program is € 10.500 per semester (Spring 2024 / Fall 2024), and includes tuition, benchfee and cost of student accommodation (rent) for the duration of the research period (one semester). The tuition fee also includes: a EuroScholars MidStay Program, a local orientation program, student ID-card and use of student and research facilities at the host institution (such as access to internet and access to libraries).
The cost for the program for Spring 2025 / Fall 2025, will be € 10.800 per semester.
Please note that:
ISA will request for an additional administrative fee of USD 500 on top of the EuroScholars Program Fee.
The USD program price will be set each semester based on the current exchange rate.
Grants and funding
EuroScholars is offering grants, have a look at the Grants and Funding page for more detailed information and if you are still looking for other funding opportunities.
Veronica (University of Kentucky)
Developing a New Perspective: Why Studying Abroad is Important
Read the blog
Objectives and Career Perspectives
The objectives of this program are to challenge students to conduct original research at the cutting edge of human knowledge and promote interactions with scholars through an immersion in European Undergraduate Research Opportunities in the research environment.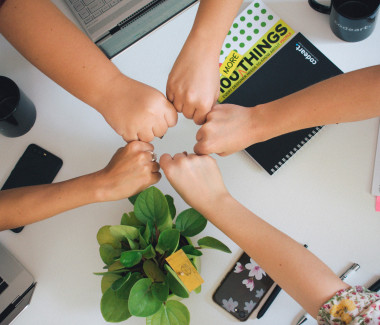 As a participant, you will learn about scientific reasoning, research methods, theoretical principles related to the research area, and scholarly communication. By finalizing the results of your Research Project in a paper of publishable quality, you will also have improved your writing and presentation skills.
You will be able to evaluate and focus your career interests.
The experience will enhance your intercultural skills due to the close contact with academics and other students as the result of working together and discussing the research program.
The program also enhances your understanding of academic research and your potential personal role in this.