The University
UNIGE offers more than 500 programmes (including 136 Bachelor's and Master's degree programmes, 87 doctoral programmes) and 343 continuing education programmes covering an extremely wide variety of fields: exact sciences, medicine, humanities, social sciences, law, etc.
Its domains of excellence in research include life sciences (molecular biology, bio-informatics), physics of elementary particles, and astrophysics. UNIGE is also host and co-host to seven National Centres of Competence in Research: Frontiers in Genetics, MaNEP, PlanetS, SwissMap, Chemical Biology, Synaptic Bases of Mental Diseases and LIVES-Overcoming vulnerabilities in a life course perspective.
Just like the city of Geneva itself, the University enjoys a strong international reputation, both for the quality of its research (it ranks among the top institutions among the League of European Research Universities) and the excellence of its education. This acclaim has been won in part due to its strong ties to many national and international Geneva-based organizations, such as the World Health Organization, the International Telecommunications Union, the International Committee of the Red Cross, and the European Organization for Nuclear Research.
The EuroScholars experience broadened my exposure to European academic institutions and hospitals. I will be working at the University of Geneva Hospitals as a neurosurgery resident, in part due to the contacts I made there as an undergraduate.
Gregory
Rutgers-The State University of New Jersey
Read more
Our Quest for Excellence
Due to its high level standards in research and its many disciplines, the UNIGE is ranked among the best three generalist French-speaker universities and among the 150 best universities in 20'000 worldwide universities. Research projects cover more than one hundred topics, from exact sciences, natural and medical sciences to social sciences and humanities. Every year this leads to fruitful results such as 3'300 publications.
As a result of its history and its strategic choices, the UNIGE made possible a diversity of research areas to emerge in which the institution excels. Therefore, the UNIGE research strengths are life sciences (genetics, molecular and chemical biology, bioinformatics), physics and chemistry, astrophysics and also some specific fields in social sciences and humanities.
This is why it has been a member of the League of European Research Universities since 2002. As an example, UNIGE is host and co-host to six National Centres of Competence in Research: PlanetS, SwissMap, Chemical Biology, Affective Sciences, Synaptic Bases of Mental Diseases and LIVES-Overcoming vulnerabilities in a life course perspective.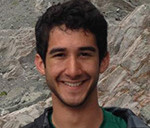 Mohan (Michigan State University)
Learn more about Mohan's research presentation "Implicit Learning in "Early Boost" and Spaced Motor Learning"
Download presentation
UNIGE researchers are granted numerous prizes and distinctions each year. These last few years, 31 researchers from UNIGE were granted a European Research Council Grant, which is a prestigious grant given to top researchers. Recently three professors from UNIGE received very high distinctions. Professor Stanislav Smirnov was granted the Fields Medal which is considered as the equivalent of the Nobel Prize in mathematics, Professor Michel Mayor obtained the Vicktor Ambartsumian International Prize, one of the most important distinctions in the field of astrophysics, and Professor Antoine Bailly received the Vautrin Lud International Geography Prize, the highest award that can be gained in the field of geography. These performances show the ability of UNIGE to attract talented researchers.
Furthermore, the University of Geneva has strengthened its ties with many of the 300 international and non-governmental organizations located in Geneva. Its science faculty also collaborates closely with international research organizations like the European Organization for Nuclear Research (CERN) whose first laboratories in 1954 were hosted by its Faculty of Sciences, the European Molecular Biology Organization (EMBO), the European Southern Observatory (ESO) or the European Space Agency (ESA).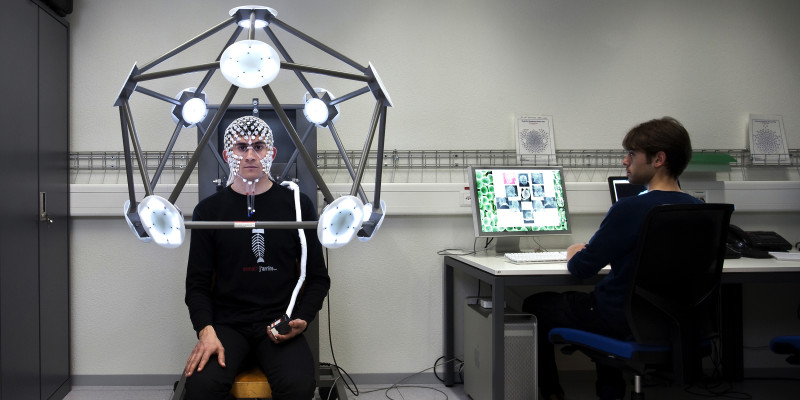 Its participation in many Swiss and international research programs bears witness to the high esteem in which its researchers are held and such flagship scholarship is assuredly one of the reasons why student enrolment is on the rise.
French Language and Culture
Students participating in the EuroScholars Program are required to participate in a French language course offered by the University of Geneva. The credits earned for this course will be added on the transcript.
More information about the course can be found on this website.
Students should contact Ms. Vera Sandoval for more information about the registration for the language course.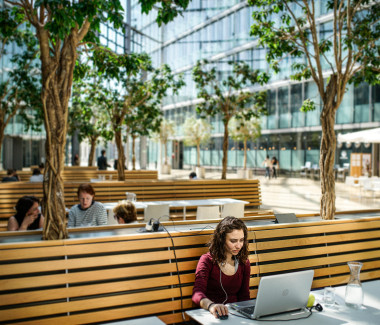 Living in Geneva
More information about housing, visa & residence permit, insurance, student support, recreation & leisure and other facilities
Read more