Student support
Student support
All facilities you need as a student such as student support, but also about culture, recreation & leisure.
Student support services
The International Student Adviser can assist you in finding your way around Leiden and its University and point you in the right direction should you encounter any problems. You can expect practical support on issues which are connected to your Study Programme at Leiden University as well as other aspects of life in Leiden. Many other activities and sessions are organized to help international students feel at home and adapt to the Dutch way of life and studying.
Diversity and Inclusion Expertise Office
The Office is there to provide expertise, advice, information, training and instruments that administrators, teachers, supervisors, staff and students can apply in their everyday activities.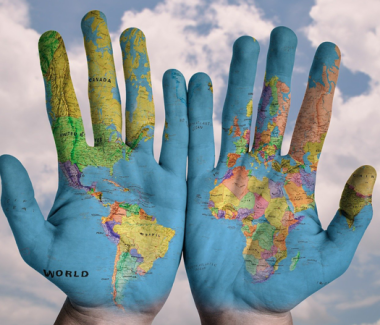 The Leiden Inclusion Blog
The Leiden Inclusion Blog is a forum to share experiences and discuss current issues related to diversity and inclusion at Leiden University.
Student Services at the faculty/department
Every faculty/department has a study advisor who can give academic advice. Students can also join a Study Association. Students who are a member of a Study Association support each other during their study period at Leiden, and organize course-related activities, such as lectures, seminars, field trips or excursions
Teaching Methods at Leiden University
Studying at Leiden University can be quite different from what foreign students and first-years are used to. Take student ambassador Daniel, for example. He is a Romanian student and is currently in his third year of the bachelor's in Dutch Studies. He explains: 'Whereas in other countries lectures tend to only be about taking notes, here you're encouraged to participate.'
Counseling & Careers Service
Student counselors assist students in solving study-related and personal problems. More information on student counselors can be found here.
Career advice is given by the Leiden University Career Zone.
Student ID-Card
Only students who are officially enrolled at Leiden University and have received their student ID-card, have access to university education and facilities. The ID-card is proof that a participant has been officially registered as a study-abroad student. The card is needed for: course or research participation, entrance to tests and exams, acquisition of the sports ID card at the University Sports Centre and the use of library facilities, u-mail account, etc. The card also provides a discount on meals at the (university cafeterias) and on courses.
Computer Access and Email account
Each faculty has its own computer rooms and study areas. In addition, there are computer rooms and study areas at the Plexus Student Centre and at the University Library. You will receive your account information shortly after your arrival in Leiden
Libraries
Leiden University owns approximately 2.7 million books and periodicals, of which some 1.8 million volumes reside within the main library.The Main University Library is located at the Witte Singel in the Faculty of Arts area, and a number of specialist and faculty libraries are spread over the city.
Culture, Recreation & Leisure
For those looking for a break from studying there are lots of great things to do in and around Leiden. On our website you can find information on the many ways you can fill your free time, including indoor and outdoor activities and cultural pursuits.
Sports and Recreational Facilities
You can find everything you need to know about daily life in Leiden on our website. Cooking, shopping, sports and health care are just a few of the topics covered. You can also find information on transportation, safety and religious activities.