You will be introduced to "Europe" by way of lectures on different themes, for example European cultures, languages, politics, etc. Moreover, you will have a chance to meet with your fellow EuroScholars students in a different setting and learn from each other's (research) experiences.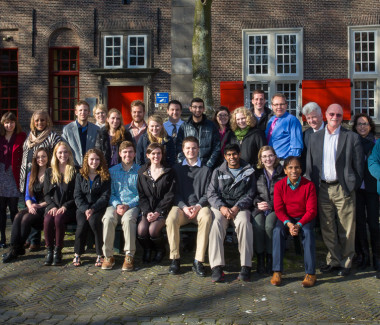 The cost of travel and lodging is born by the program. Accepted students will be informed about the dates and location of the European Orientation as soon as the dates and location have been set.
Read and watch more about the students' research presentations , their joint publications and their experience.
All pictures on this page are pre-COVID-19