Housing & Student Support
Housing & Student Support
On this page you will find general information about the practicalities offered. For more detailed or additional information about housing, visa / residence permit, estimate living costs, insurance, facilities and other student services offered, please check the university practical information on the locations page.
Accommodation
The rent of the basic student accommodation is included in the cost of the program. Each of the participating institutions offers good quality accommodation, which is especially reserved for students, participating in the EuroScholars Program. Accommodation will be mostly private or shared rooms with shared kitchen, bathroom and/or shower facilities. The housing is, in most cases, close to the city center, either within walking distance or reachable through public transportation or by bike from the university campus. Upon acceptance at one of the institutions, students will be informed about their accommodation.
Please look at the university's housing website (provided in each university profile) for more detailed information.
NOTE: Some institutions / housing providers might ask for a deposit for the housing that will be returned if the room is delivered in good state afterwards. Please note that deposits are not included in the EuroScholars Program fee. Students must pay these separately themselves.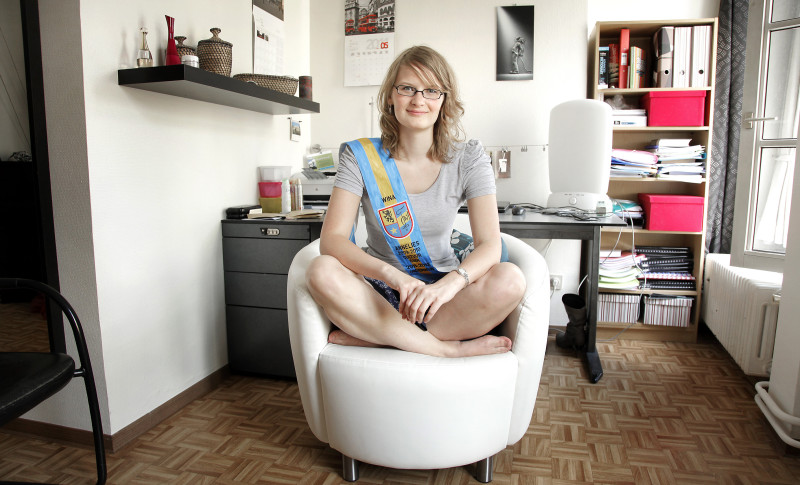 Photo: KU Leuven, Rob Stevens
Insurance
Adequate health insurance is obligatory during the period of study / research abroad. International students are personally responsible for purchasing their own health insurance with international coverage. Since Health Insurance requirements may differ per country, please check the university profile for relevant information on how to obtain such insurances.
EuroScholars students are advised to check with the host institutions whether other insurances are mandatory or strongly advised. University websites usually provide information for international students on this subject.
International Medical Insurance, provided by ISA
All students will be automatically enrolled by ISA. A description of coverage is available on the ISA website. Please note that some countries will require students to purchase additional coverage for visa purposes.
Student Support Services
All EuroScholars institutions provide student support services to all their students. This ranges (but not limited to) from support on academic related issues, disability, general health care, (psychological) counseling, housing to career advise and many other services students might need during their stay in Europe. For more information, please visit the relevant host institution's website.
Visa and Residence Permit
Depending on the nationality of the student and the country the student will spend his/her study period, different rules may apply for obtaining the necessary visa and residence permit documents.
Please refer to the university profile for information on how to obtain the right documents and refer to your host institution coordinator upon acceptance for assistance with applying for your visa or permit.
NOTE: Some institutions might ask for a deposit or fee for the visa/residence permit application. Such deposits/fees are not included in the EuroScholars Program fee. Students have to pay these separately themselves.
NOTE: Students must remain registered as a student at their home institution during the semester(s) they are participating in the EuroScholars Program. Regardless if the student gets a transfer of credits or not. Transfer of credits is decided by the students' home institution.
Study Facilities
At all institutions students will receive a student-ID card which grants them access to libraries, and internet and email facilities either at their home address or in the central university buildings.
Student Counseling and support services are available at all institutions.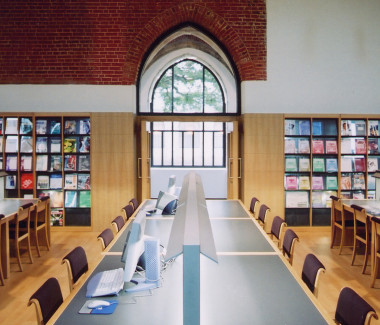 The sports facilities welcome any international student who would like to participate in group or individual sport activities. European Universities have student societies, which differ in their goals and activities from institution to institution.
Please refer to the university profiles page for more specific information on the facilities.
Orientation at the Host Institution (in relation to integration, experiencing the country and its culture)
To assist students with integration in their new living environment and different culture, the host institutions offer an orientation program at the beginning of the academic semester. Please refer to the university profiles for more details on the program and possible other opportunities for integration and meeting other students. The contact person of the host institution may also be approached for more information.
During the semester, all students will be invited for a 'European Orientation' at one of the participating institutions. Students will be introduced to "Europe" by way of lectures on different themes, for example European cultures, languages, politics, etc. Moreover, students will have a chance to meet each other in a different setting and learn from each other's experiences. The cost of travel and lodging is born by the program. Every semester one of the host institutions organizes the MidStay. Because we rotate, it might happen that some students will not be able to travel and visit another location at that time. Accepted students will be informed about the dates and location of the European Orientation.